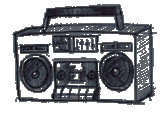 Click on the radio to play music.
If you like these songs then join the mailing list and you'll receive free download links to the mp3s.
You can buy the album from PayPal or iTunes
Additional tracks can be streamed from Jacob's myspace page.
Click on the CD to buy album from PayPal, only £6+postage.